opera.comFeb 10, 2020 11:43 PM
Fishermen in Samanaji town in Koko Besse Local Government Area of Kebbi State, have trapped and killed a hippopotamus said to be wrecking havoc on farmlands in the area.
The common hippopotamus, or hippo, is a large, mostly herbivorous, semiaquatic mammal and ungulate native to sub-Saharan Africa.
According to a report in Opera news, the hipopotamus was killed by a fisher man trap.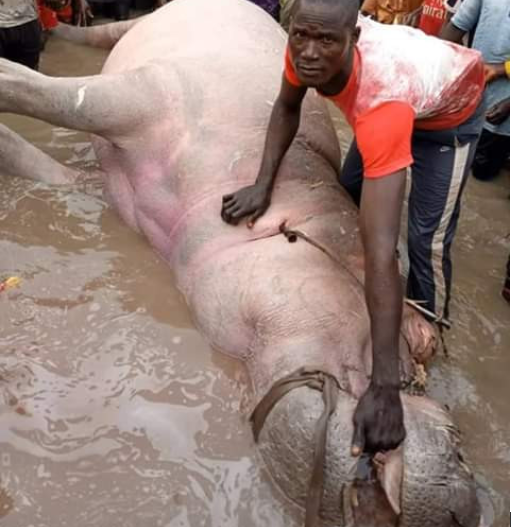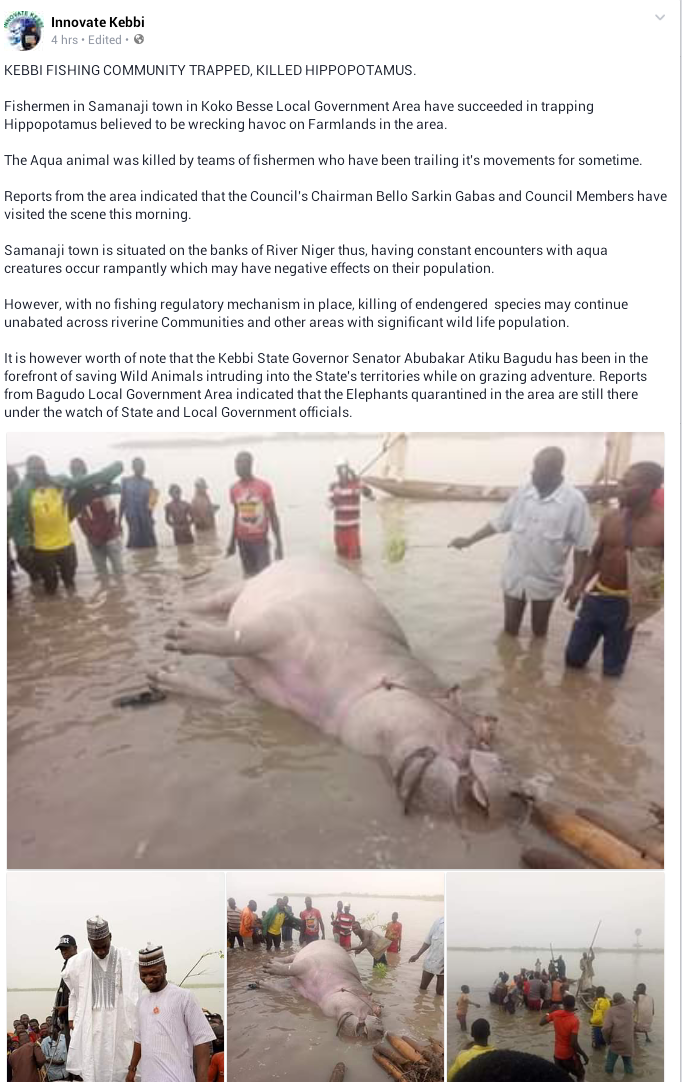 I wish conservationist would regulate the way this animals are been killed and give lectures on our hunters, fishermen about this animals ,this would prevent the animal from going extint.