The International Monetary Fund has predicted that the Nigerian economy will grow by 0.6% in 2017, effectively lifting the country out of an officially declared recession.
The Bretton Woods institution in its  World Economic Outlook report released on Tuesday, Nigeria's real Gross Domestic Product is expected to increase marginally by 0.6% with Consumer Prices rising by 17.1%.
The projection provides a time-frame which the Minister of Finance, Mrs Kemi Adeosun, would not venture into when asked by journalists recently.
Although she said that the country had begun the process of a rebound from the recession, she said that she did not know when the light would eventually emerge at the end of the tunnel.
Meanwhile, IMF's Assistant Director/Head, Fiscal Policy and Surveillance, Catherine Pattillo, has warned that the decline in Nigeria's economic growth, if not reversed timely, may have a spillover effects in other economies in West Africa.
Pattillo, who spoke  while responding to a question during a media briefing on the Fiscal Monitoring Report at the ongoing IMF/World Bank meetings in Washington DC, explained:
"As you know, Nigeria is a very important economy in the region and its success has positive spillover for the region, particularly in West Africa and its challenges then creates difficulties for its neighbours," Pattillo said.
She pointed out that the slump in oil production and slow growth had created challenges for the economy, saying that one statistics that was quite striking to her was the interest payment of more than 45 per cent of federal government revenue to debt servicing.
She advised the fiscal authorities to prioritise and safeguard "fiscal sustainabilit, which means, implement to increase non-oil revenues and implement an independent price-setting mechanism that minimises fuel subsidy. "So, these are two priorities, while also of course, improving public service delivery so that citizens can see the benefits of good governance and services financed by the government," Pattillo added.
On his part, the Director, Fiscal Affairs Department, IMF, Vitor Gaspar, noted that looking at the global debt and deficit landscape in the world, "you'll see that the countries that have the highest public sector deficit are oil exporters."
"Nigeria is in debt group is a country that was very much hit by very low oil prices. That is a general message because it applies to oil exporters in general, the group of oil exporters have shared some characteristics.
"The most important point in my view of general relevance is that for countries in sub-Saharan Africa to deliver on Sustainable Development Goals (SDGs) for most of them, the key challenge is the building up of revenue mobilisation capacity through tax capacity building, that's a key priority.
"These countries must improve their capacities to raise revenue, and why is that so? Because there is such need in term of public infrastructure, there is such need in terms of public education, there is such need in terms of health. For these groups of countries, public finance, fiscal policy is part of the overall development strategy, and in that, tax capacity is a fundamental cornerstone," the IMF official added.
.
IMF also predicts that Nigeria's  Current Account Balance will slump further by 0.4% next year.
According to the Bretton Woods institution, the projected increase in global growth in 2017 to 3.4% hinges crucially on rising growth in emerging market and developing economies.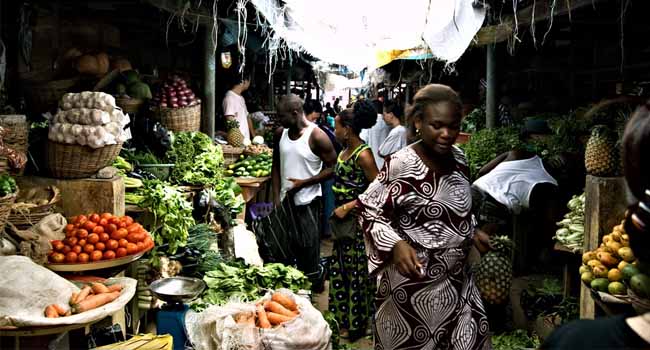 Beyond 2017, IMF expects global growth to gradually increase by 3.8% in 2021.
This recovery in global activity, which is expected to be driven entirely by emerging market and developing economies, is premised on the normalization of growth rates in countries like Nigeria, Russia, South Africa, Latin America, and parts of the Middle East.
Sub-Saharan economies
In its spot assessment of sub-Saharan Africa, IMF sees increasing multi-speed growth.
The institution however revised down growth projections for the last quarter of 2016 in the region to reflect the challenging macroeconomic conditions in economies like Nigeria.
In Nigeria for example, this revision was based on the contracted economic activity followed by disruptions to oil production, foreign currency shortages resulting from lower oil receipts, lower power generation, and weak investor confidence.
It says GDP projections in South Africa remains flat.
The report added that policy uncertainty in the country is making the adjustment to weaker terms of trade more difficult and that South Africa won't see any modest recovery till next year as the commodity and drought shocks dissipate and power supply improves.
Angola is similarly adjusting to a sharp drop in oil export receipts. It is not expected to grow this year and will experience only feeble growth next year.
By contrast, several of the region's non-resource exporters, including Côte d'Ivoire, Ethiopia, Kenya, and Senegal, are expected to continue to expand very robustly at more than 5% in 2016, benefiting from low oil prices and enjoying healthy private consumption and investment growth rates.
Off the mark?
For Nigeria, there have been several predictions about when the country's economy will turn the corner.
Global credit rating agency, Moody's, also predicts that Nigeria will be out of recession in 2017.
A Senior Vice President at Moody's, Aurelien Mali said they expect Nigeria to contain pressures on its public finances in the short term.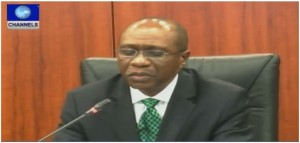 The Governor of the Central Bank of Nigeria, Godwin Emefiele a few weeks ago however projected that the nation's economy will exit the recession by the end of this year.
He says this follows the various measures put in place by the Federal Government and monetary authorities becomes manifest.
One of such measures he listed includes the establishment of a bridge fund to stimulate the economy.
In his words, "The worst is over…"