A bus believed to be traveling to Kaduna State Monday collided with a tipper lorry killing all the passengers on board.
Thssengers travelling in a Commuter bus said to be travelling from Kaduna are feared to have died followin
The collision, it was gathered, occured at Opi-Nsukka area in Enugu State.
According to an eye witness, the back tyres of the tipper which was conveying sand in the opposite direction pulled out of the lorry and rammed into the on coming bus.
bus which appears to be a Northern based transport company has the inscription DIMPET 015.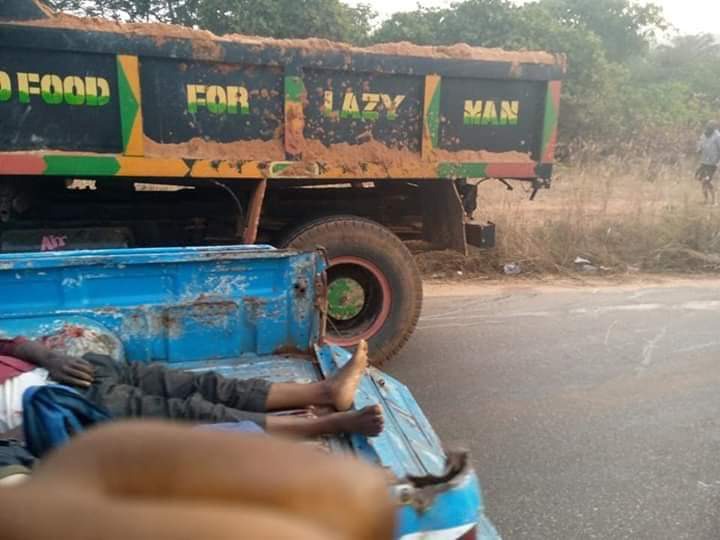 Police spokesperson, Ebere Amaraizu, a Deputy Superintendent of Police, (DSP) could not be reached for comments at the time of filling this report.
Source: Opera News